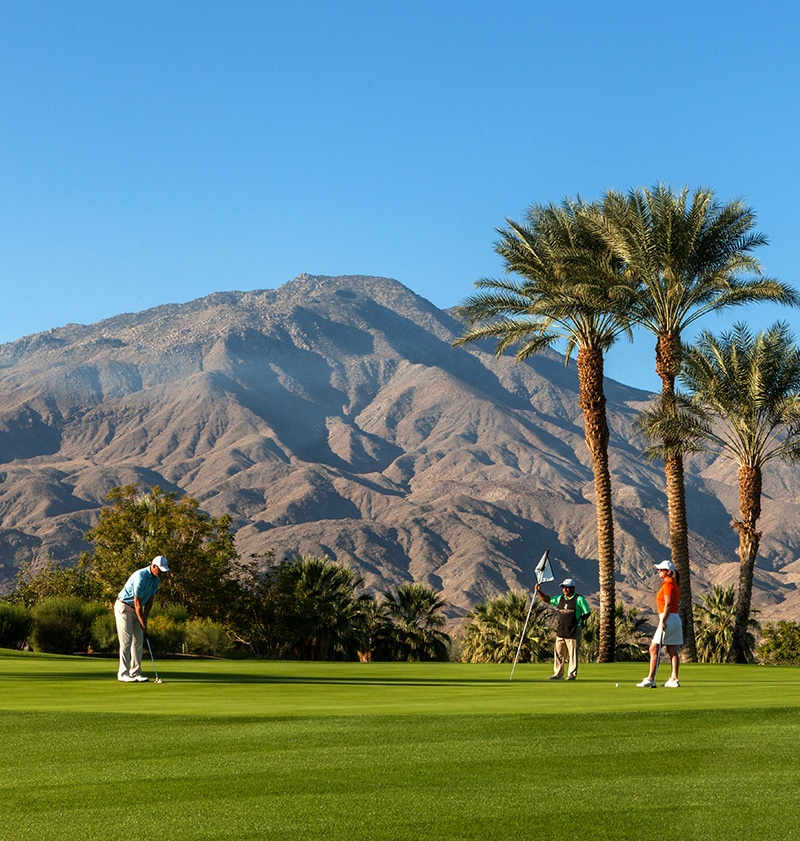 Designed by master golf architect Rees Jones, Andalusia's 18-hole championship course offers a challenging and rewarding game, all set within a stunning landscape.
The 7,521-yard, par 72 course is one of the longest as well as one of the most playable courses in the desert, offering a variety of stimulating play for every level of golfer.
It's also one of the most beautiful. Its meticulously groomed fairways and bent grass greens are enhanced by nine gleaming lakes, three waterfalls, more than 80,000 plants, flowers, olive and palm trees—all set against a spectacular backdrop of the Santa Rosa Mountains which adds dramatic views to every memorable round.
The Rees Jones Golf Course In La Quinta, CA
Players have the remarkable option of six tees plus the forward tees that play from 5,489 yards. The bunkers have been placed strategically to affect play from all angles. What won't affect you are homes. Blessed with what could be the widest fairways in the desert, the course's expansive design ensures that homes and backyards don't become a factor. The expansive fairways give each hole a unique character that makes every round considerably more interesting, more spirited and more fun for all.
View the holes on the Rees Jones Golf Course.>>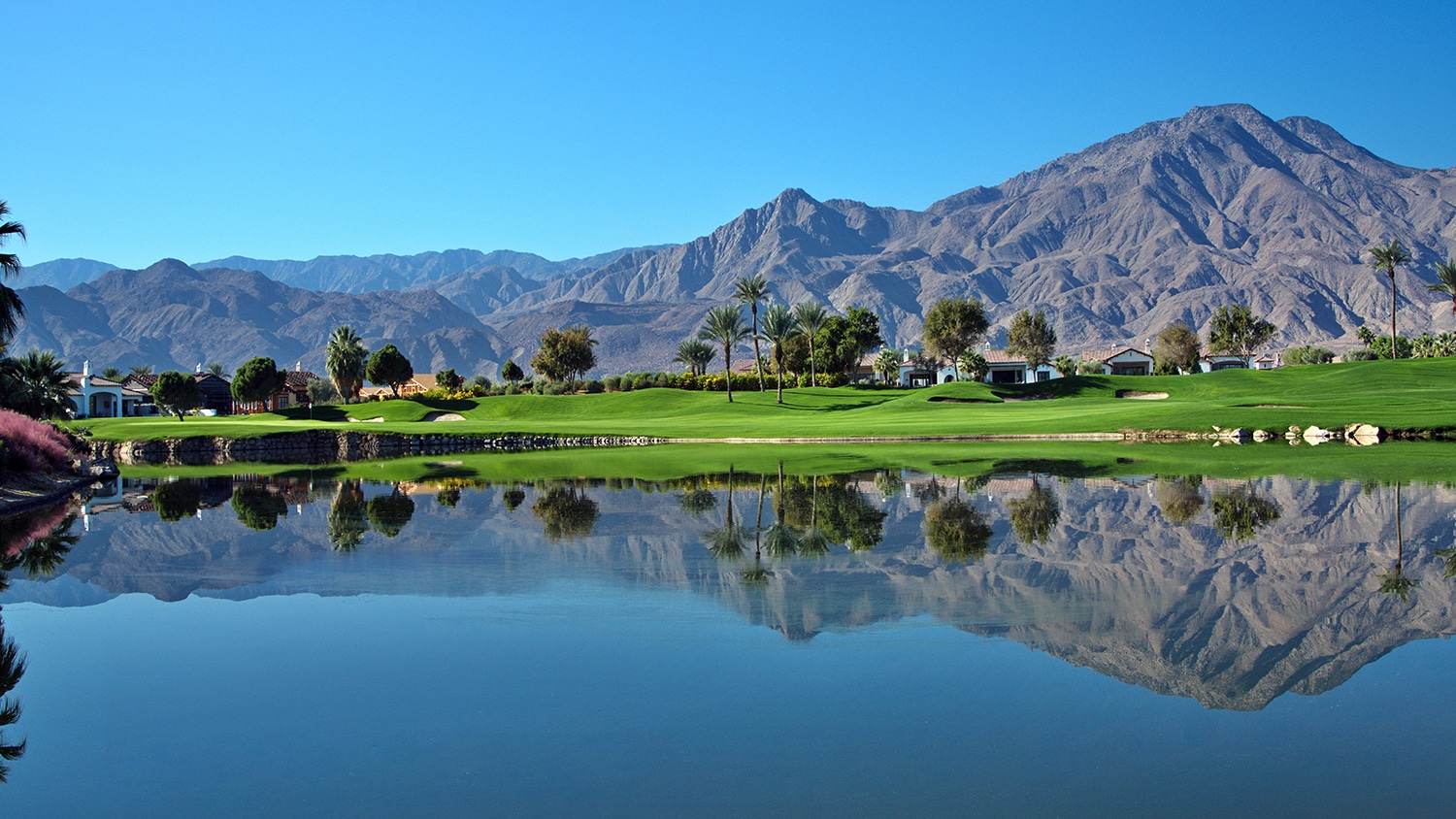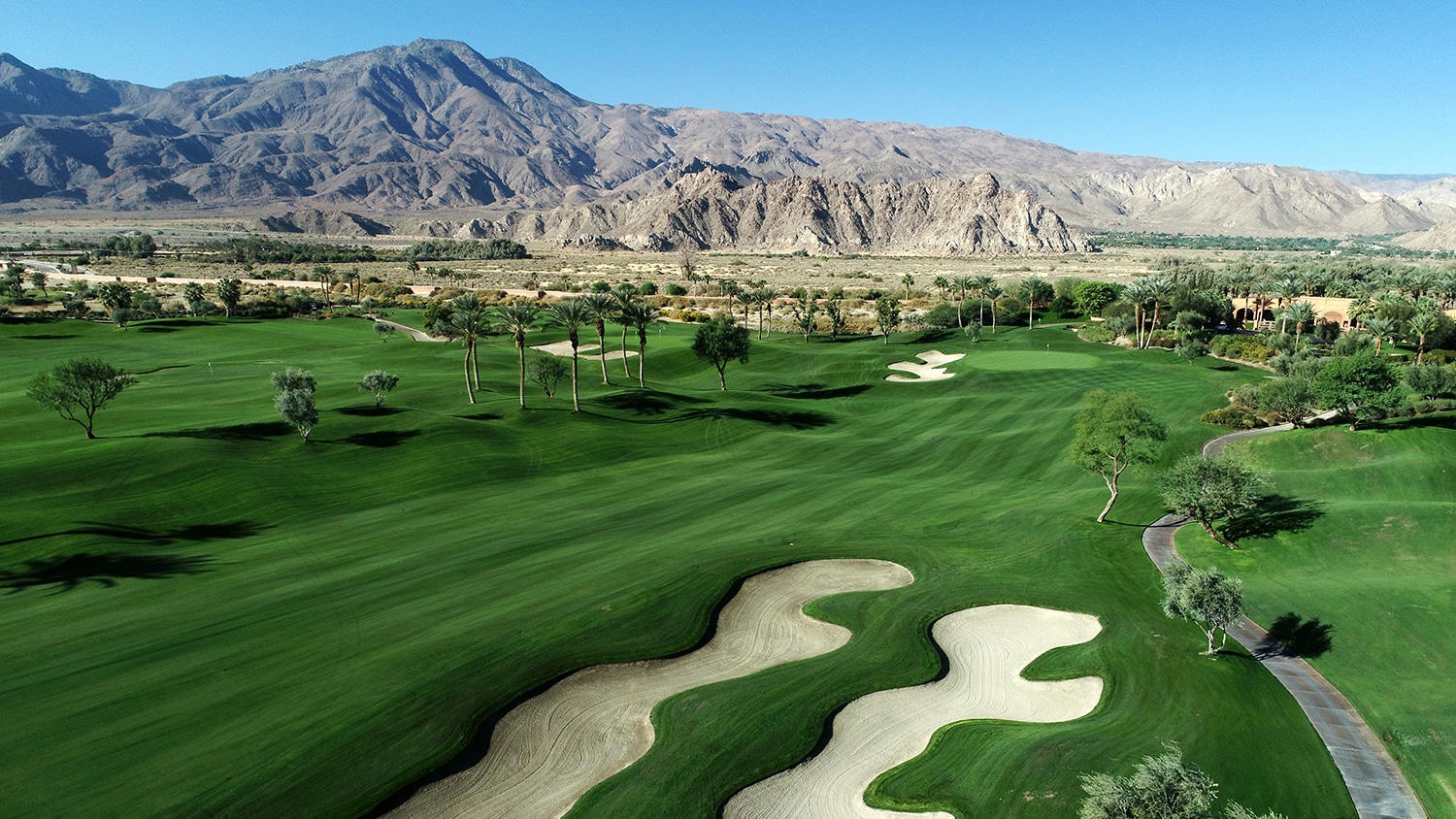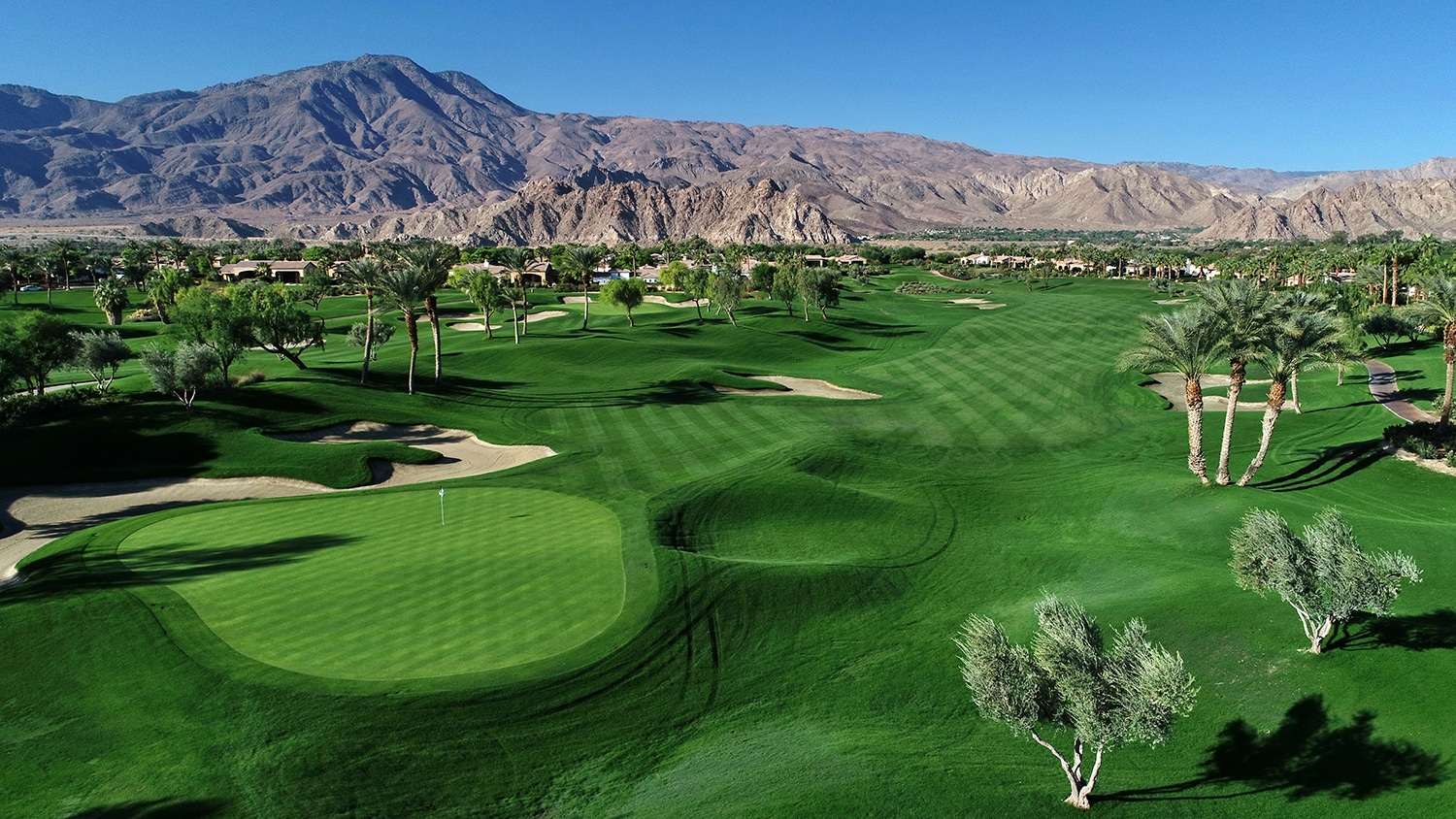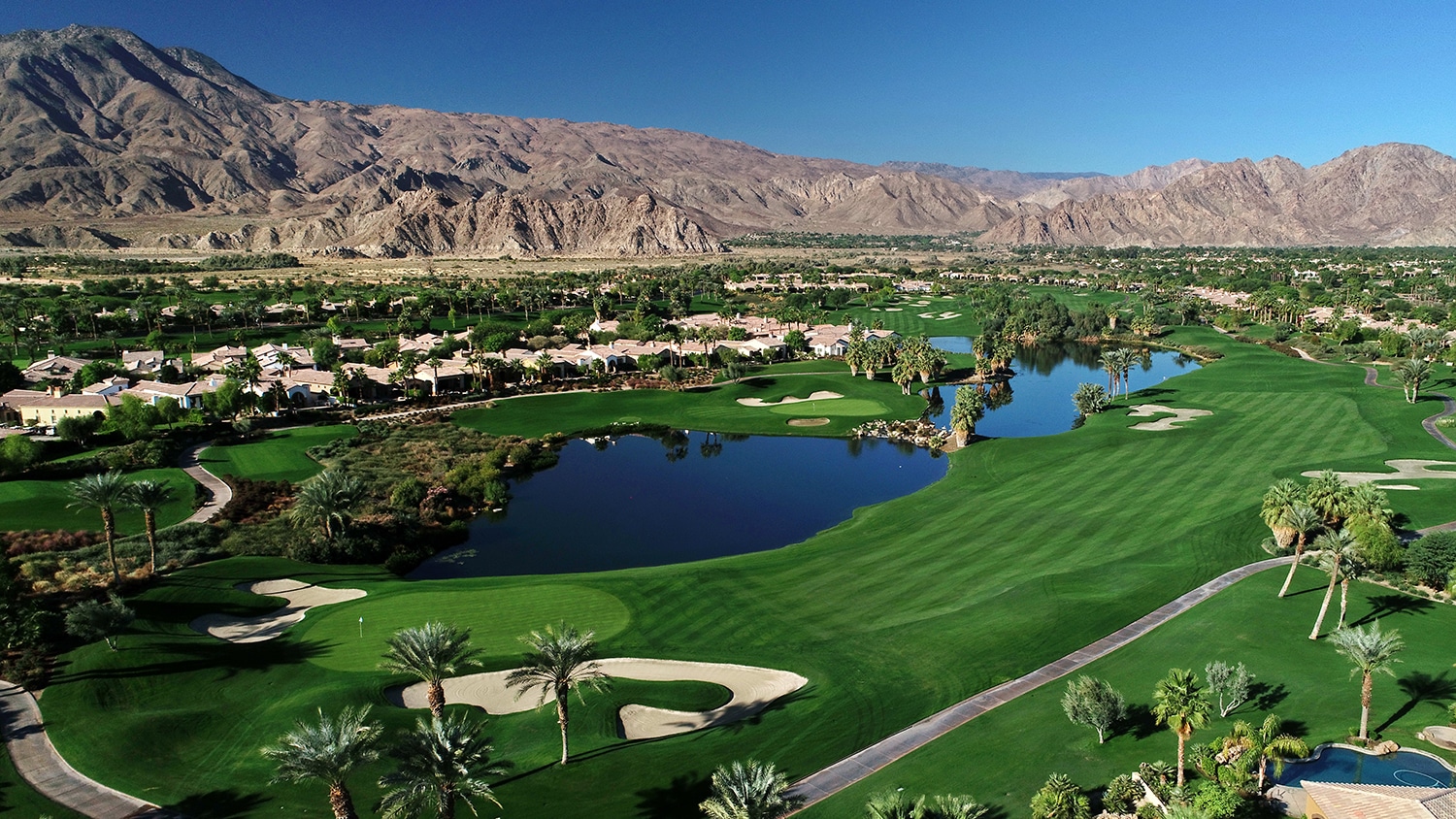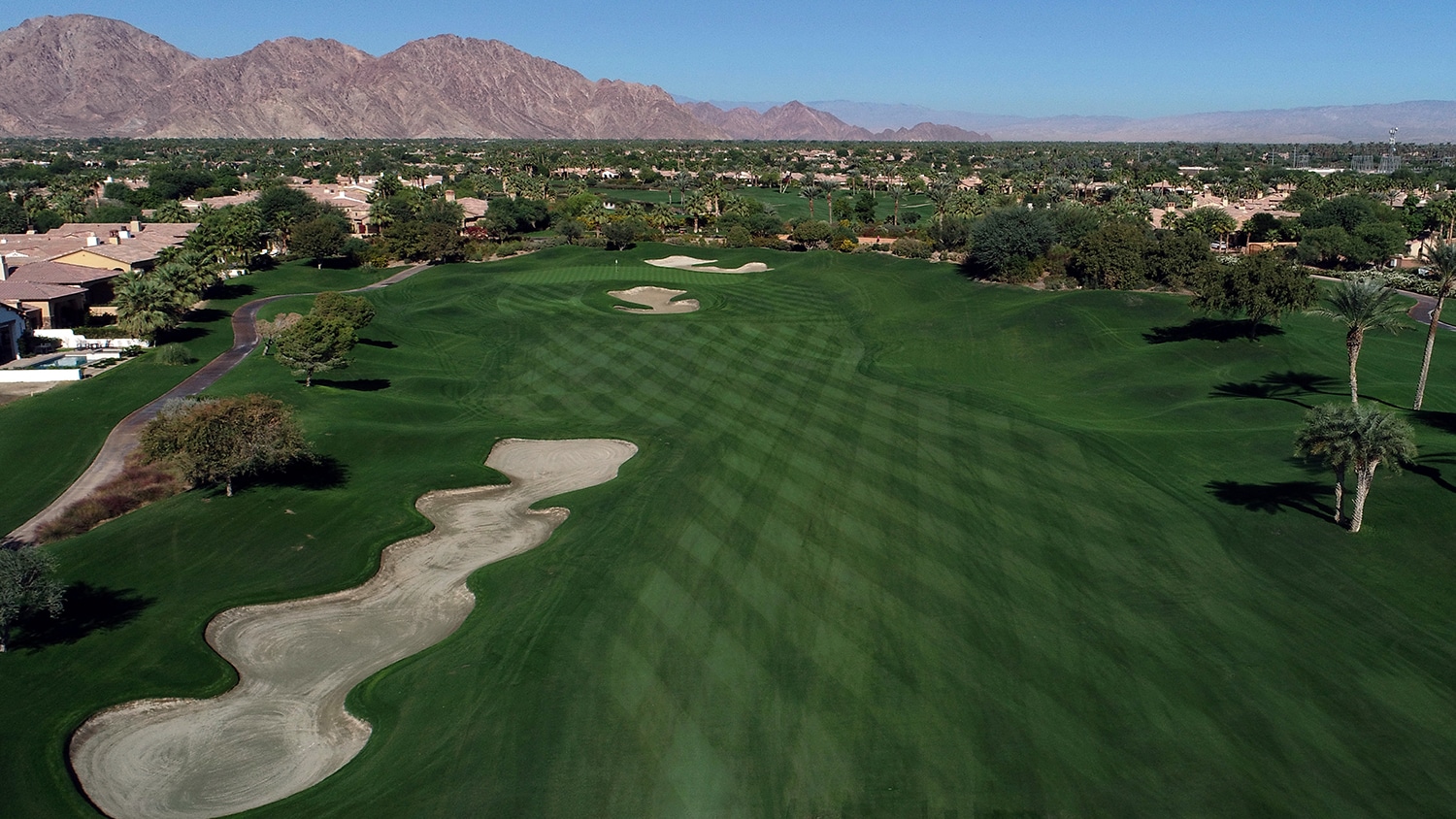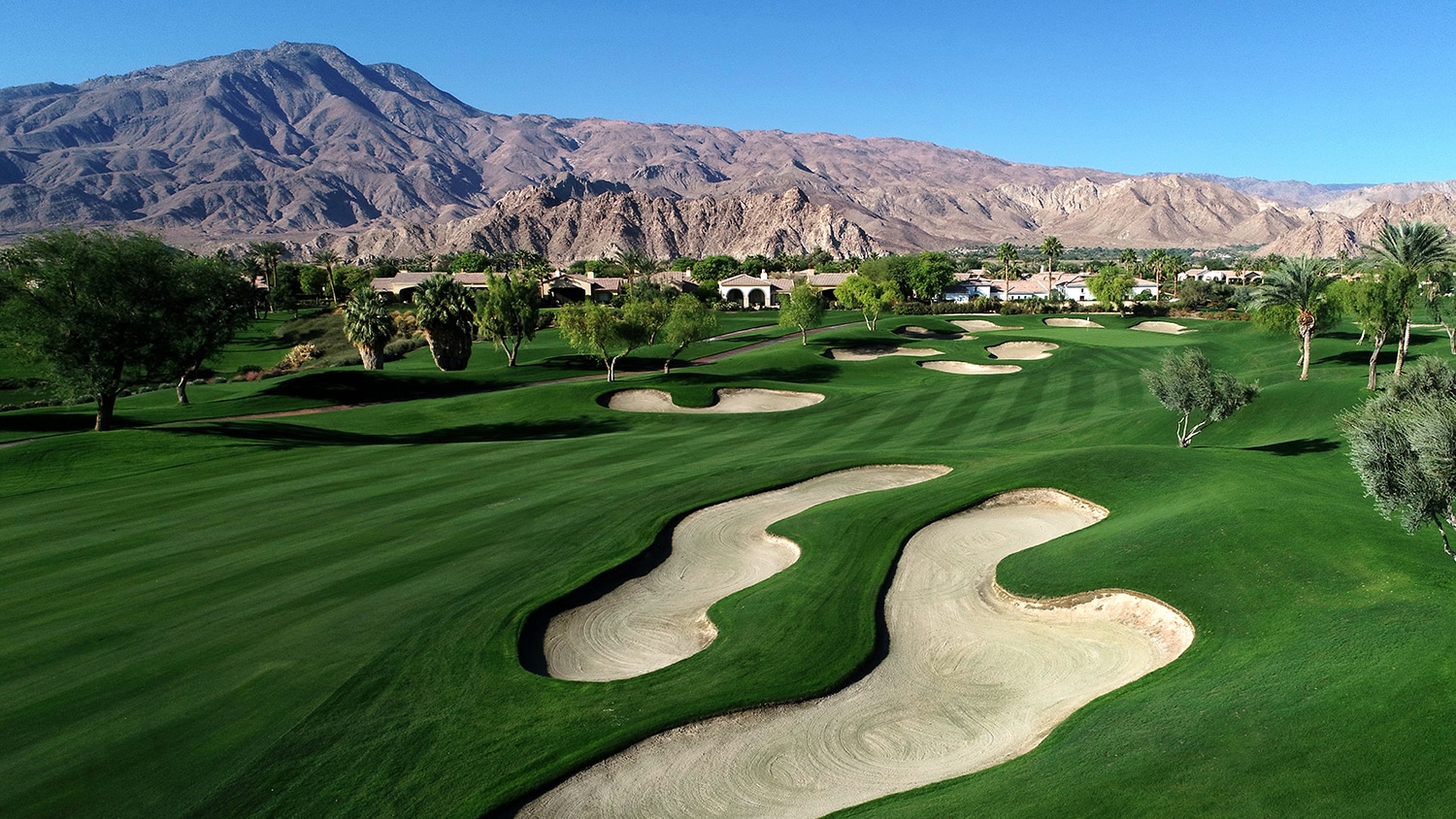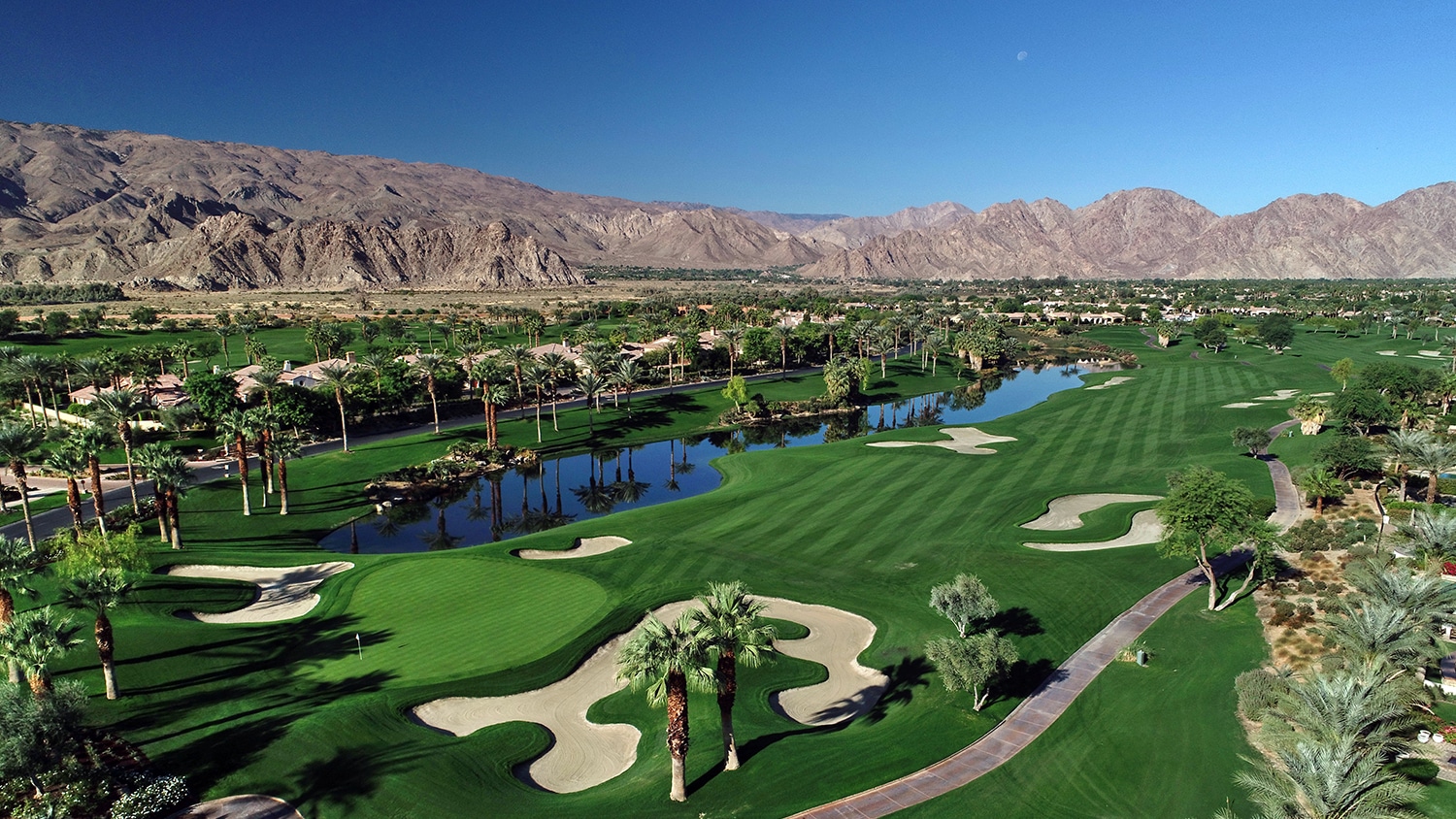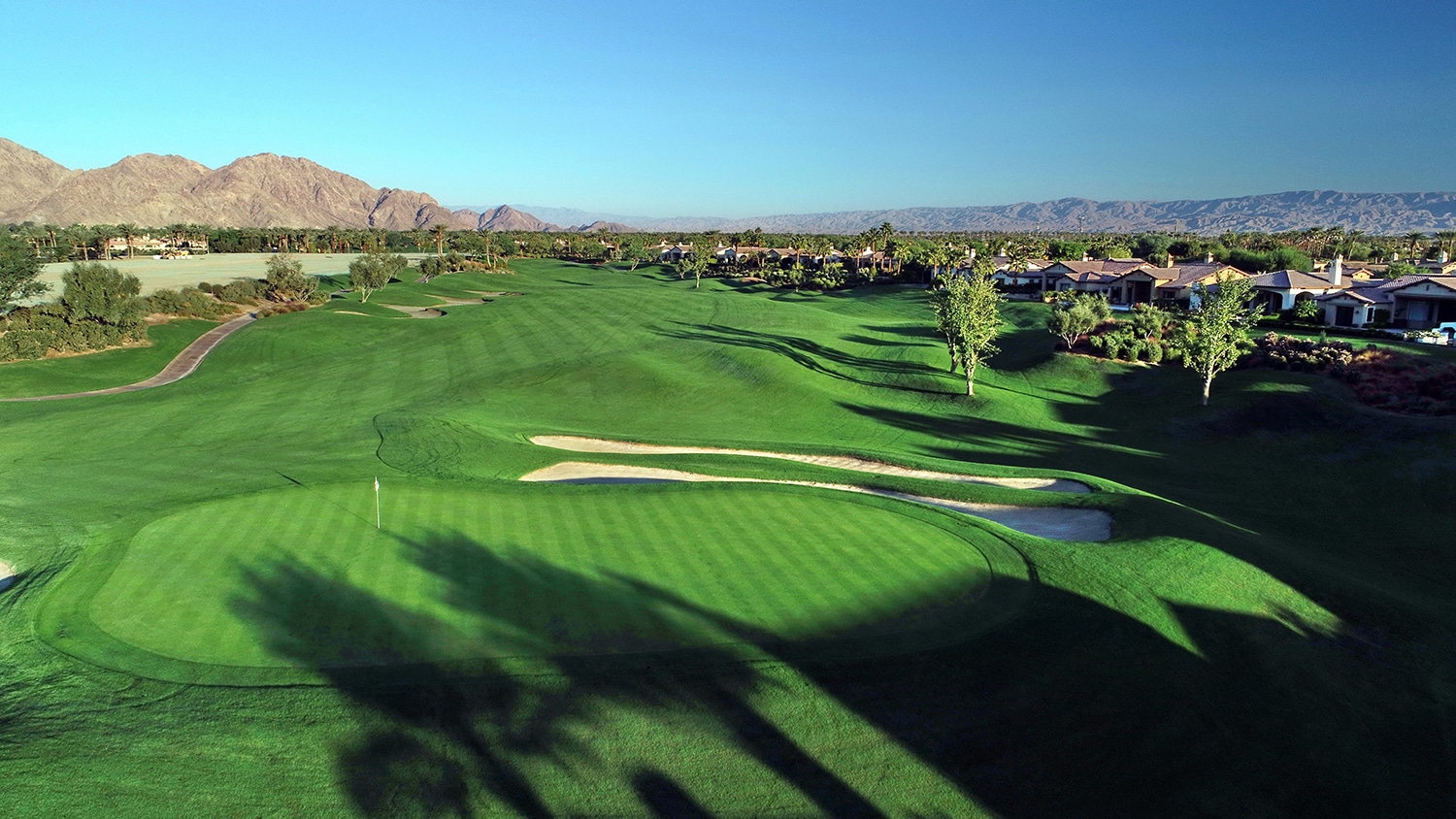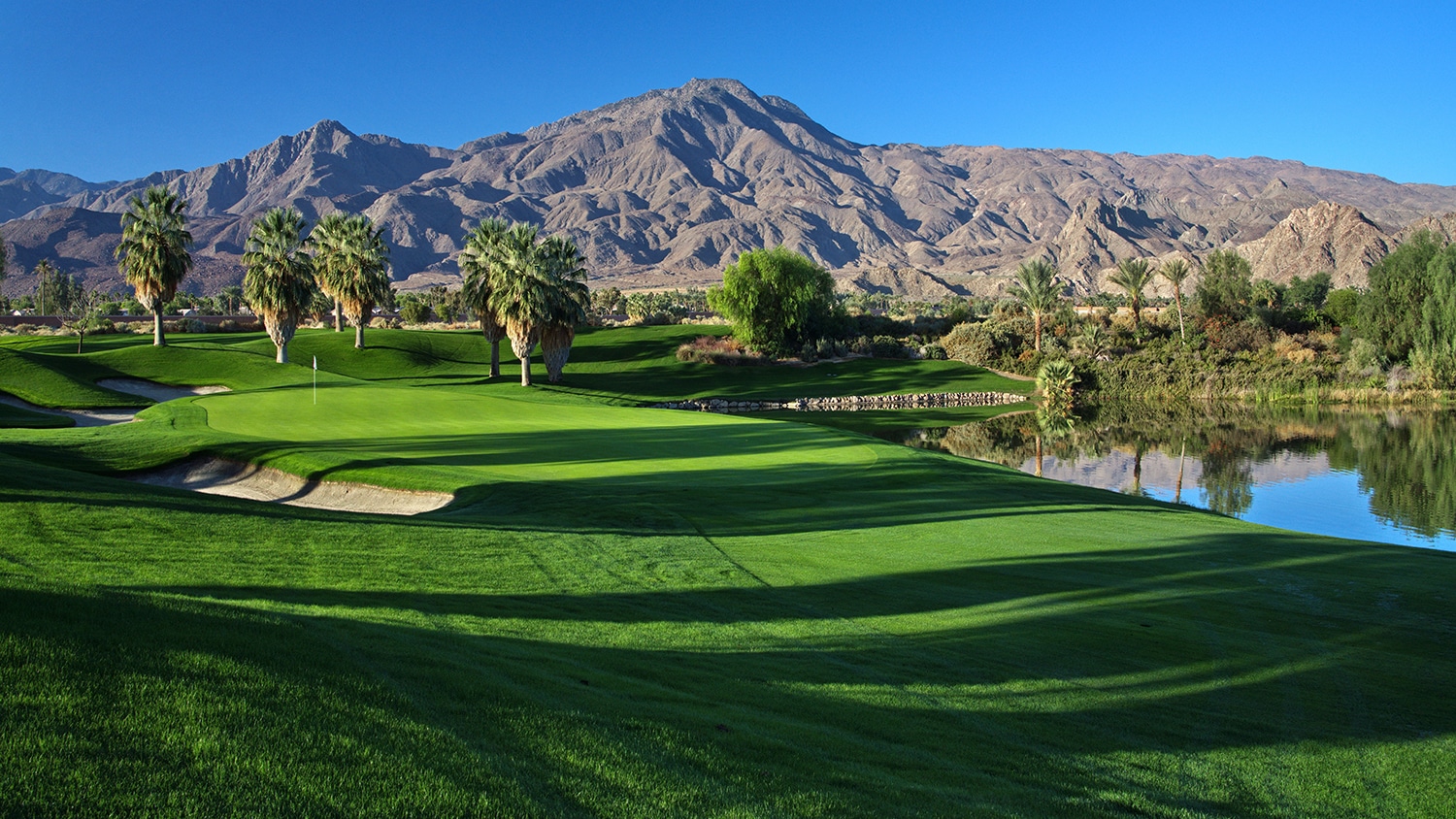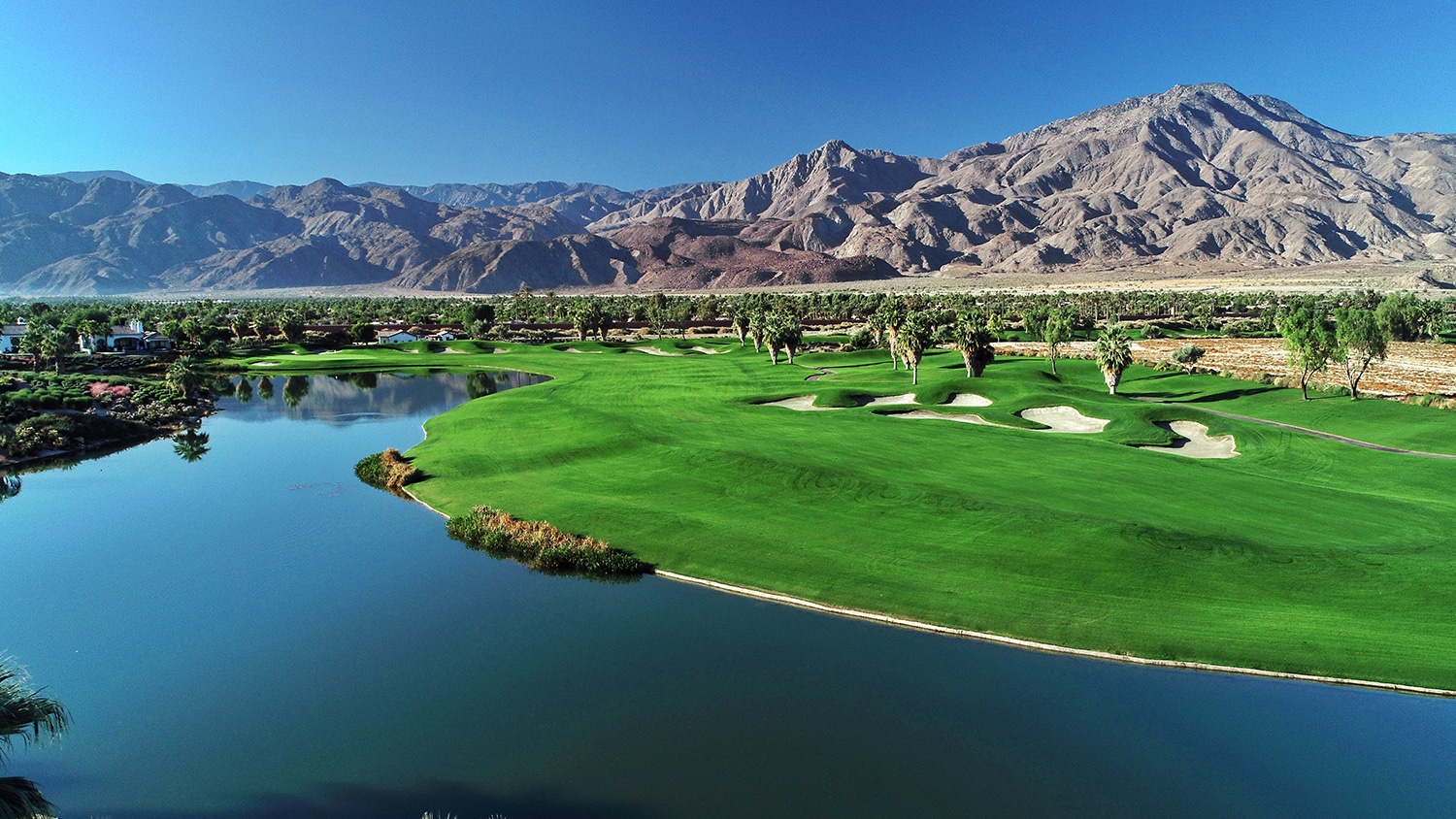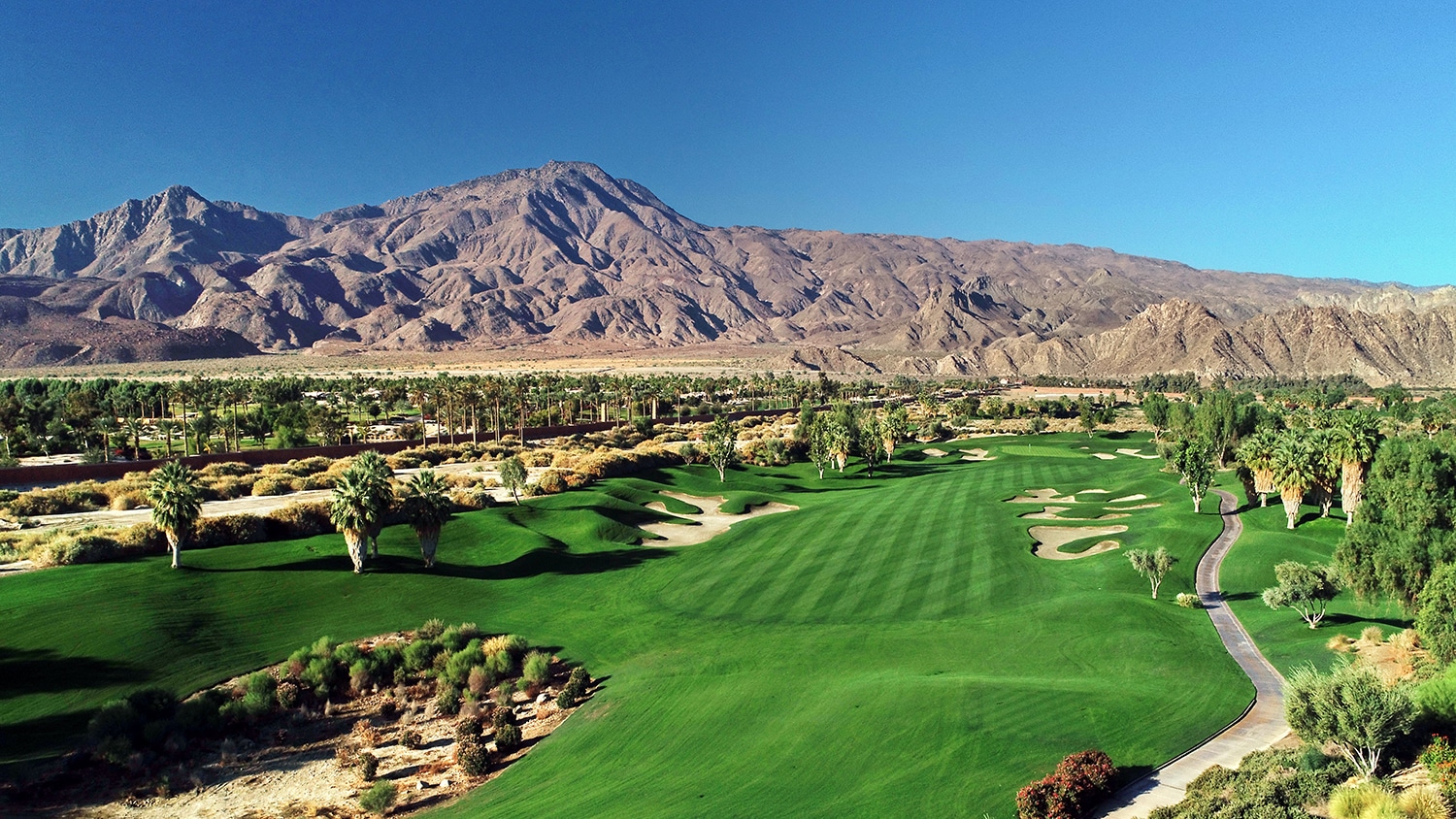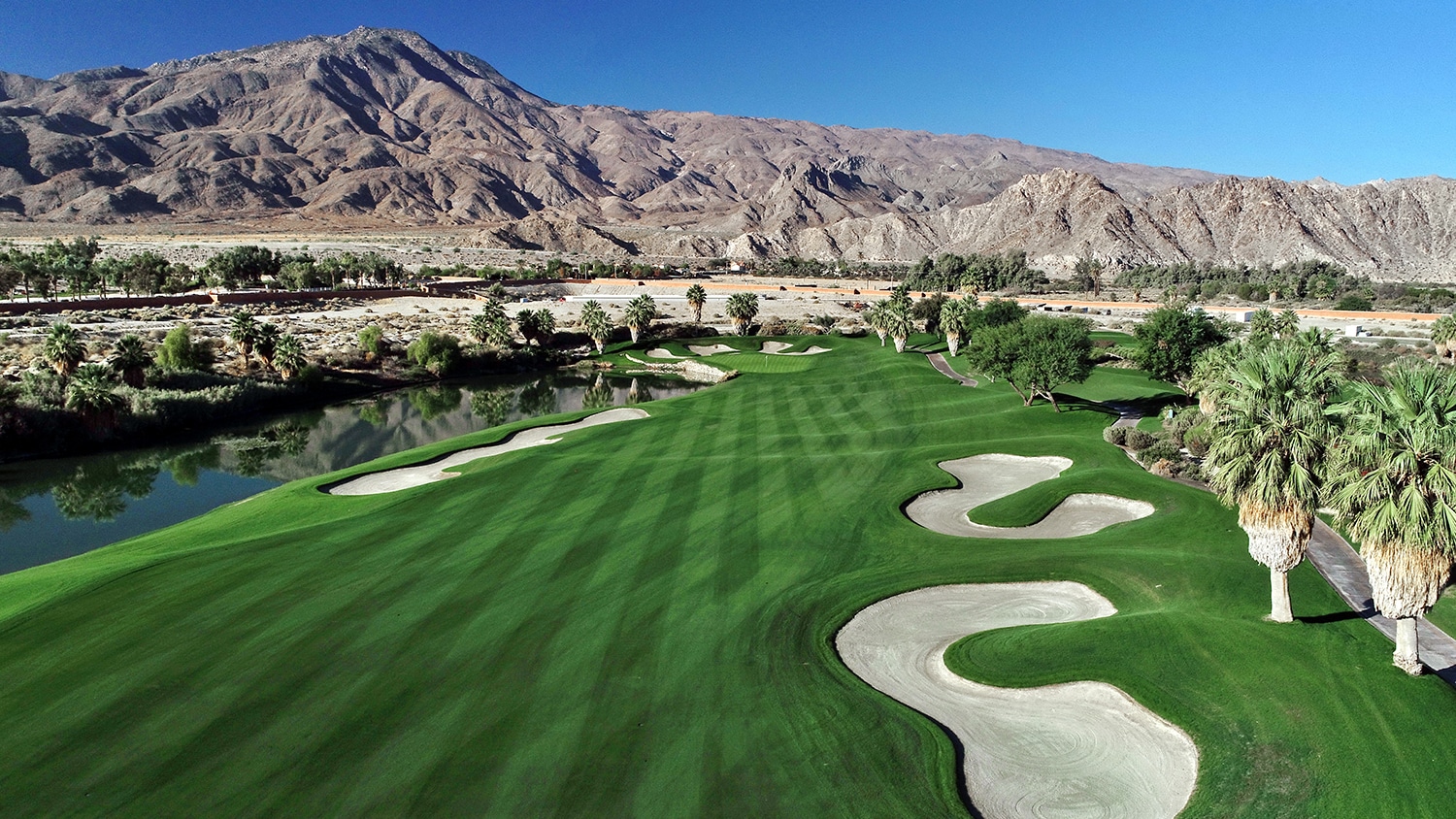 Inspired by the courtyards and gardens of Spain's Andalusia region, the grand golf clubhouse offers dramatic panoramas of the Santa Rosa Mountains and the manicured green expanse of the golf course. This impressive two story private golf clubhouse has been uniquely created to greatly enhance the pure enjoyment of desert golf and the camaraderie of fellow golfers. Andalusia's clubhouse features an interconnected series of "social" pavilions. The pro shop, social courtyard for dining and events, ladies' lounge, men's lounge and club offices are all accessed off a covered arcade and carefully located to optimize the spectacular views.
The golf course may be where history is made, but the clubhouse is where the memories are celebrated. Andalusia Country Club Members have a beautiful clubhouse to enjoy each other's company and revel in their passion for golf.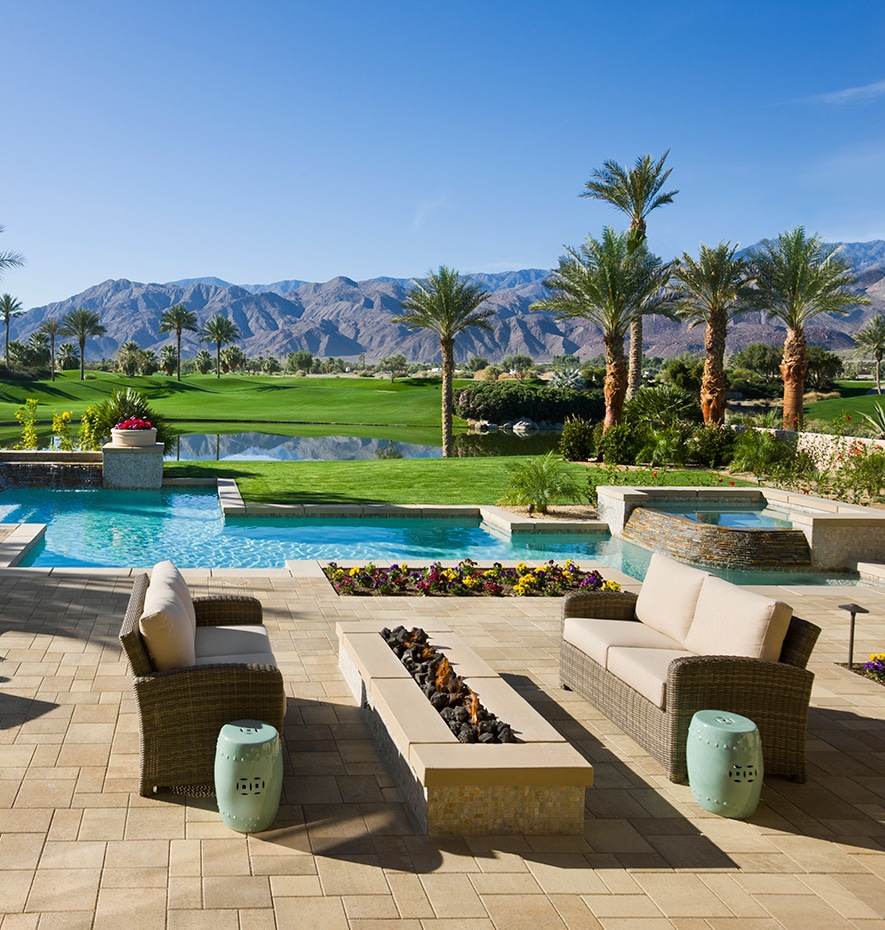 Andalusia features luxury golf course villas located throughout and along the perimeter of the golf course. Our beautiful desert vacation estates are designed to be your perfect home away from home, and include access to our tennis courts, and our sports club. We welcome any and all active people to join one of our beautiful golf course neighborhoods today.
first assistant golf professional